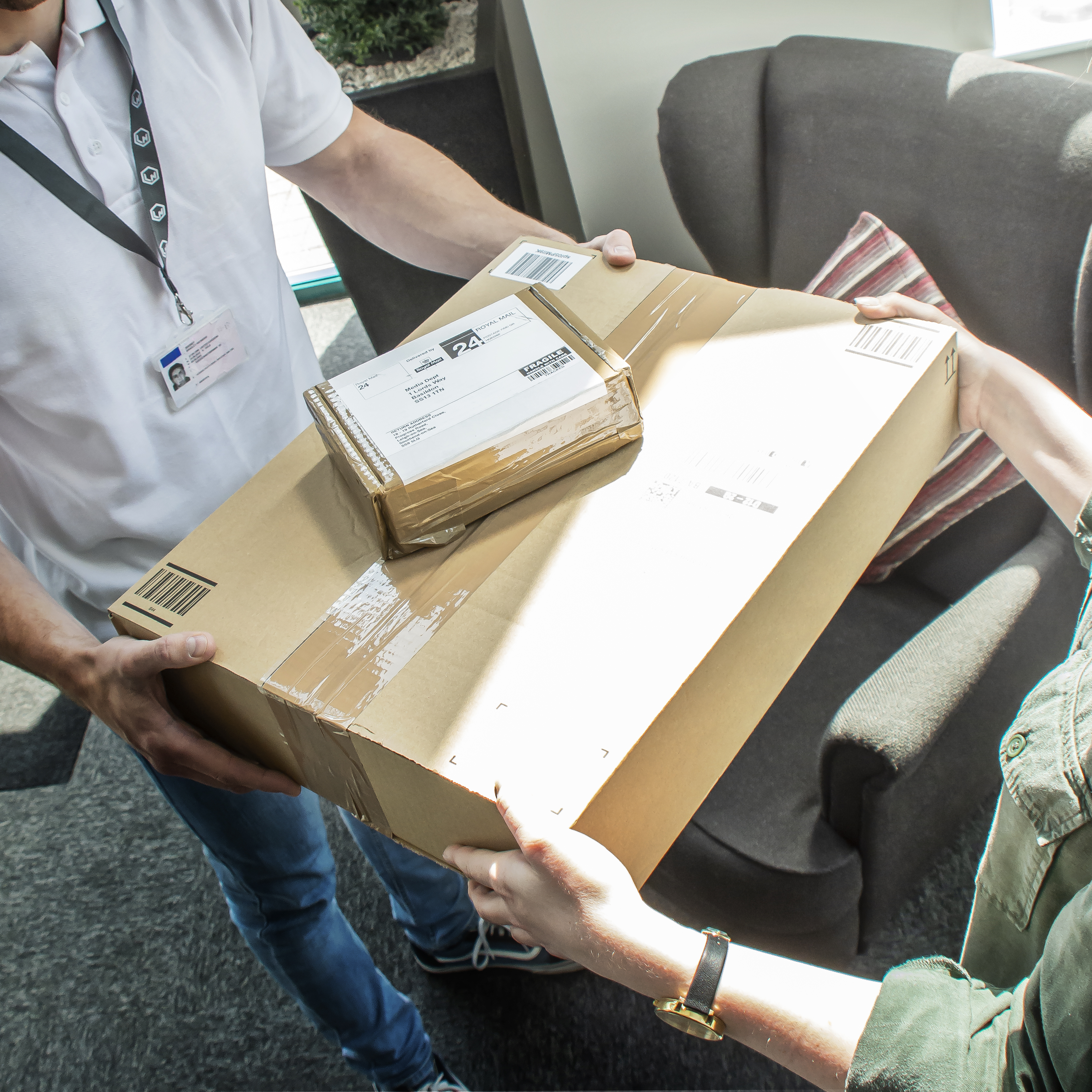 The best fastening method to use depends on your requirements – do you need to keep your costs down? Do you need the most secure seal possible?
Or do you value presentation above all else? We've explained the main benefits of each fastening method on offer to help you.

Self adhesive tape
Vinyl tape is widely used for sealing cartons and boxes. Easy to use with a low cost set-up, it provides a simple, secure seal.
Use with one of our hand-held tape dispensers for even faster results.
View the Packer range of self adhesive tape and dispensers.
Carton staples
Carton staples provide a low cost way of creating a clean, secure seal for your boxes and cartons. The seal created is tamper-proof too, as attempts to open the box would leave signs of damage.
Using our carton staplers also lets you adjust the depth of the staples, to avoid causing damage to the packed goods. We stock a foot operated treddle for carton assembly, and top staplers for closing.
Gummed paper tape
The eco-friendly way to seal cartons, gummed paper tape is completely biodegradable and fully recyclable – and actually adds to the strength of the carton for maximum security.
It also performs well in all temperatures and maintains its integrity in even the most extreme temperatures and humid conditions. The ideal solution for long-term storage, it's extremely resistant to ageing too. It can't be removed from a carton without leaving signs of damage, improving the security of the contents and providing evidence if a package is tampered with.
It's also very cost effective, and blends with the character of cardboard cartons to provide good presentation.
Hot melt glue
Hot melt adhesives are a great option for packaging. They're fast and easy to use, and even add to the rigidity of the carton to increase its stability.
Using hot melts creates a clean seal for good presentation, and they won't obstruct any graphics or promotional messages that may be printed on the box or carton. They also create a tamper-proof seal for extra security, and won't damage the contents of your carton or box.
Hot melts are very economical, with a long shelf life and minimal waste. For more sensitive substrates or wider coverage, we also stock low melt and spray pattern glue guns.