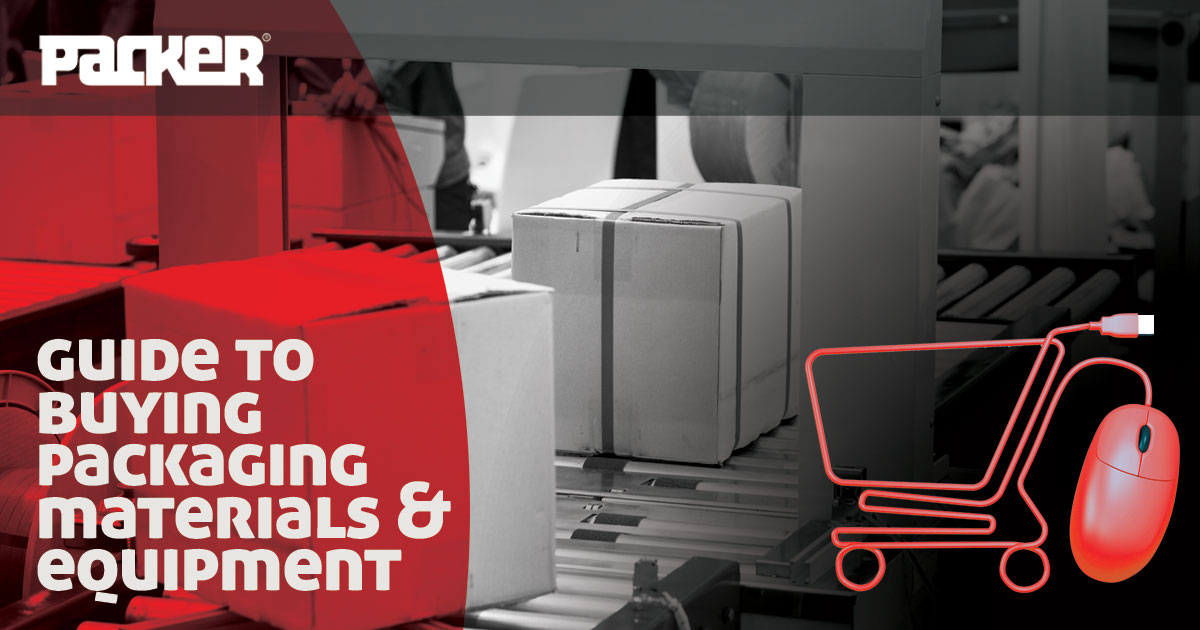 Your packaging equipment and materials are essential when it comes to protecting your products. They help to keep out dust and damp while your goods are in storage and they protect them while they're in transit to your clients and customers. You simply can't do without them, so it's important that you choose and buy the best and most appropriate materials for your products and purposes.
The same applies to the equipment you use to wrap and pack your products. If your employees are wrapping large pallets of boxes and other items then they need to be able to work safely and efficiently with the materials.
So many brands to choose from…
There are so many packaging equipment and materials brands on the market that the choice can make your head spin. However, all you need to do is focus on a few key factors to help you to make the right decisions.
Although the price of your packaging equipment is important, it's not the only factor you should look at. There's no point buying cheap packing tape simply because it's cheap if it doesn't do its job properly, leading to damaged or soiled goods that get promptly returned.
What you need to think about when choosing your equipment and materials
Keep the price at the back of your mind until you've looked at the more important factors. These factors include how your goods are transported and stored, how they're delivered and the differing conditions and environments they'll face on their journey from warehouse to customer.
Anyone who works in storage and transportation knows that using the most appropriate packaging equipment and materials increases security, reduces the risk of damages and expensive returns, protects goods against tampering or spoilage and keeps employees and couriers safe.
Here's what you need to look for
High-quality and durable materials
Do your homework before placing that order! Check out independent reviews, research the manufacturer and even ask for a couple of free samples so you can see the materials in the flesh (as it were) and in action. It's so easy to be tempted by what seems like a good price, but if your tape starts peeling and your boxes start caving in at the mere hint of rain, then you're looking at a false economy.
Cost-effectiveness and convenience
Just before you say to yourself "I thought I was supposed to ignore the price!", just remember that cost-effective doesn't mean cheap, it means that you're getting what you need for a decent price.
It's a bit of a balancing act, as you need to pay a fair amount for good quality. However, once you've found a supplier and some products that walk this tightrope, you're sorted.
The other thing to consider is convenience. How long are the turnaround times for orders? Does the supplier charge extra for delivering to remote areas? What's the cut-off time for next-day deliveries? Can you set up automatic repeat orders for your most-used materials?
Are the materials tamper-evident and secure?
Lots of packaging materials have safety and security features like container seals, tight shrink wrapping or poly straps for extra protection against tampering, contamination and theft. Is there to option to buy opaque or dark wraps to prevent prying eyes, for example?
Are the materials environmentally-friendly and legislation-compliant?
All companies, big and small, have a responsibility to look after the environment and to make sure that the products they make and use don't damage or pollute it. Recyclable and reusable packing materials can go a long way to reducing your carbon footprint, whether you're in the packaging industry itself or whether you're an end-user.
Always choose products that are eco-friendly and which comply with domestic and international regulations, especially if you ship overseas a lot.
Lastly, look for great customer service
Finding that special supplier can save you hours each year! Once you've got to know each other, your supplier can suggest new products, tip you off about any special offers and advise you on the best ways to use their products.