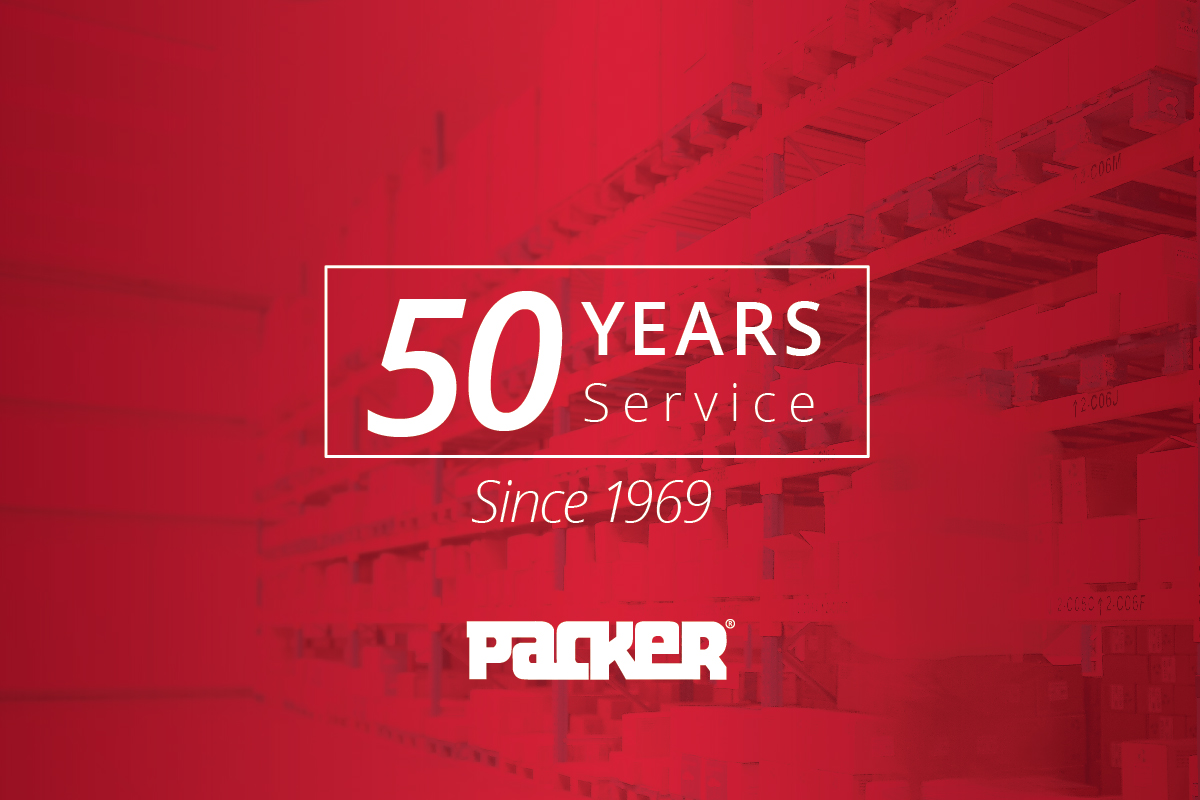 Packer Products celebrates its 50th year in business this May.
Established in 1969 by Peter and Mavis Sweeney, Packaging Aids Ltd was set up to market and sell a range of case sealing machines and materials.
Today, Packer stocks a range of heavy-duty machinery, through to consumables and everything in between, as well as offering customers a range of after-sales service options.
Packer has experienced a huge amount of growth since Peter and Mavis first founded and ran the packaging business from the living room of their family home. To begin with, the business was entirely funded by a Barclaycard credit card.
The company began renting its first premises at High Road, Goodmayes, in 1971. Packaging Aids Limited opened its first showroom on the ground floor, with offices incorporated on the first floor.
From this time on the Packer brand began to be developed so that the portfolio of products could be advertised and sold in all parts of the country.
In 1973 the business became incorporated as a Limited Company with an issued share capital of £2,000 divided into 2,000 £1 shares. By 1977 the company had grown at such a rate that it became necessary to secure a second premises.
In 1980 Packer moved from its existing site to a 13,000 square foot building in Dagenham, made up of offices and a large warehouse. By 2005 the company had expanded again, and the Packer sales offices were moved once more to the current site at Lords Way in Basildon along with over 60 staff.
Despite the difficult economic conditions that followed, Packaging Aids has continued to invest in its business, and in 2011 purchased Lee Valley Packaging company.
Packer's entire range is now sold through an extensive network of distributors, industrial mail order catalogues, and the company's own website. Today the Packer brand is recognised in industry as a market leader in its field.
During 2012 Packer expanded its direct sales operation and opened its new Trade Counter, which provides packaging equipment and materials to businesses in the local area.
In 2013 a 12,000 square foot warehouse extension to the Lords Way premises was completed.
Packer continues to invest in its future, with a new distributor-only web portal going live in 2018, and a new end user website launched in early 2019.
As a company we remain committed to sourcing a great range of products for our market, while constantly improving our supply chain to ensure we deliver the best prices for our customers.