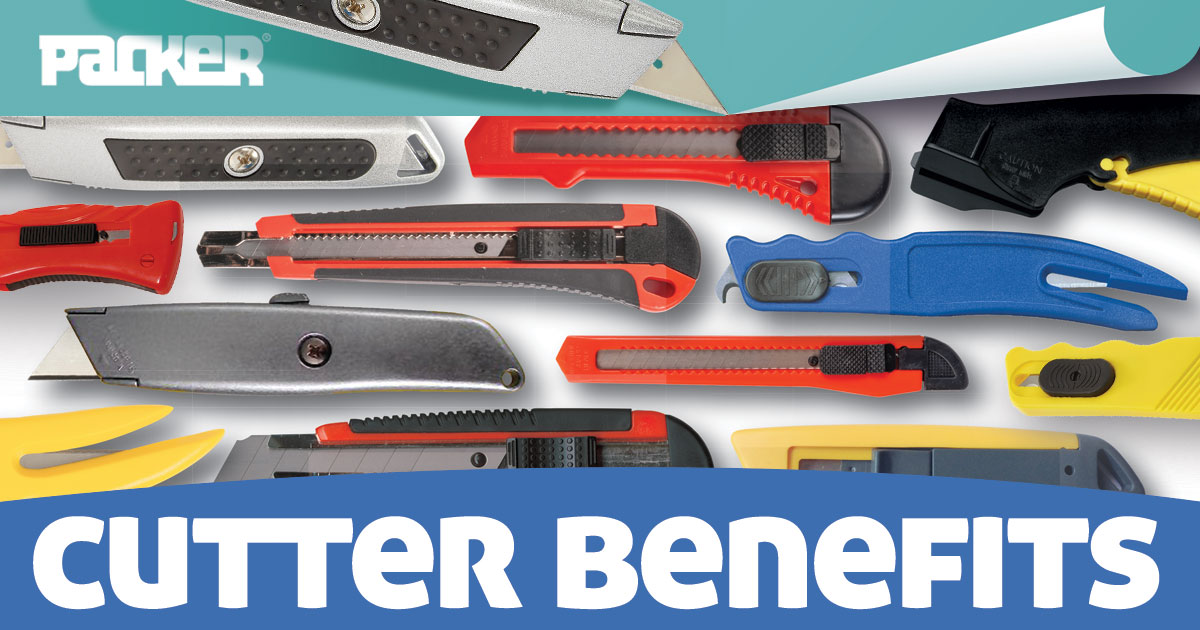 Packer offers a wide range of safety knives and box cutters, designed to meet health and safety guidelines. They are used for the majority of packaging materials and protect users from accidents. Check out our different styles below:
Guarded Blade
A guarded blade offers maximum safety when cutting through different materials such as plastic strap, film and bubble wrap.
Hook Blade
Hook blades enable the user to remove surface material such as stretch wrap without damaging the foundation surface.
Multifunctional Knives
Some knives are also multifunctional. For example, the CO1-PK5 and MCO are retractable knives with safety blades and also acts as a staple remover.
Carton Knife
Carton knifes are a standard cutter. Ideal for opening sealed cartons the thin, sharp blade enables the user to quickly and efficiently open large quantities of cartons.
Snap off Knife
Knives such as the CPK18 enable the user to simply 'snap off' the dull blade to expose a fresh sharp blade to minimise disruption.
Retracting Blade
Automatic retracting blades offer optimum operator protection. By automatically retracting the knife it eliminates the danger of someone misplacing a knife or picking it up from the blade.
Visit the Safety Knives and Box Cutters section on the website to see our full range today.