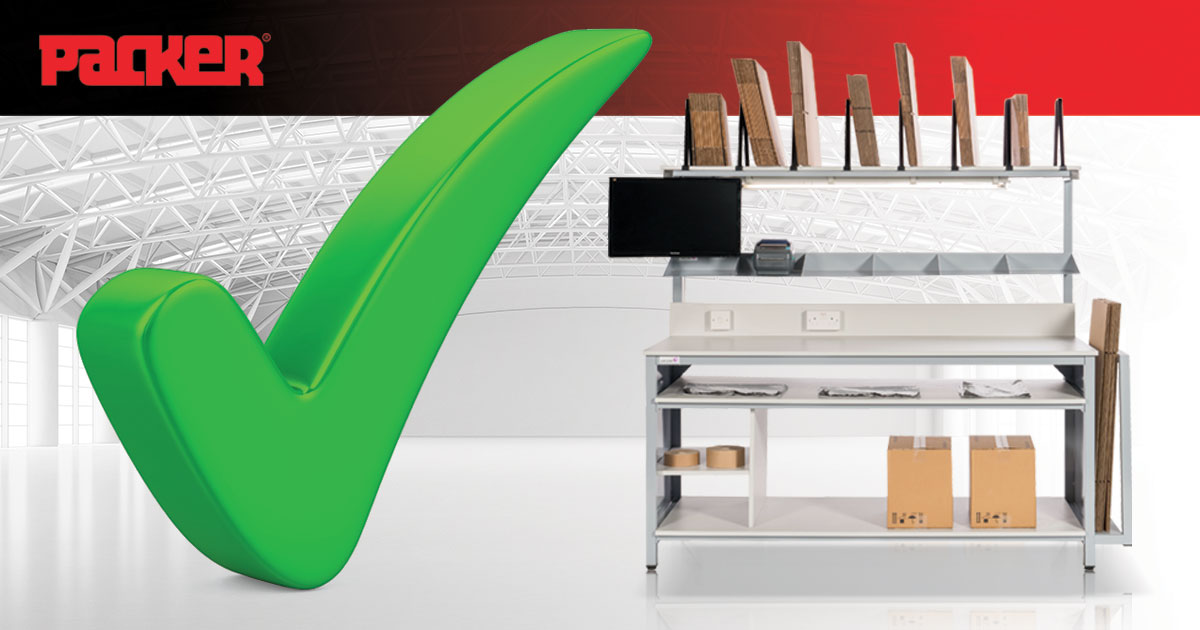 Through the evolution of the business over the years there has been a focus on digital innovations, however, manual work is still the most indispensable part of the industry.
Businesses always strive to keep up to date with the latest technology advances and why should this be any different for the manual workers?
A study from HSE recorded that in Great Britain 6.9 million working days were lost due to work-related musculoskeletal disorders (WMSD) in 2018/19. This shocking figure can be dramatically decreased by simply investing in suitable working areas for employees.
Packing Stations and Work Benches
Height adjustment
Work benches offer a compact area for employees to access tools. It is not recommended for anyone to be sat for extended periods of time. Therefore, having a height adjustable work bench is instrumental in keeping the workforce as comfortable as possible. This way, employees can alternate between standing and sitting to reduce the risk of musculoskeletal disorders.
Handling area
It is important to have a range of 'reach' zones within the workbench itself. Having products both far and near reduces the risk of repetitive strain injury and ensures all muscles are used.
compact
An added advantage of work benches is making all work processes more compact and thus creating a larger surface area to work in. This can increase your working capacity and efficient running of the company. You also have the options of mobile table cutters to reduce the number of surface areas needed for different processes.
Anti-fatigue Standing Mats
The mat reduces fatigue and pressure on feet and legs. If employees are expected to stand for prolonged periods of time, the mat will aid in reducing the risk of musculoskeletal damage.
Design
Our industrial mats are made of a hard wearing, soil resistant PVC and have a raised diamond pattern surface for improved underfoot grip. We also offer soft mats for use in dry environments. All our anti-fatigue mats also have cushioned/foam back layer for optimum pressure relief and comfort. Products such as PFM-3 also have high visibility yellow edges to reduce trip hazards.
Popular products on Packer:
To look at more products from packer, including the packing stations and work stations, please visit packer.co.uk.