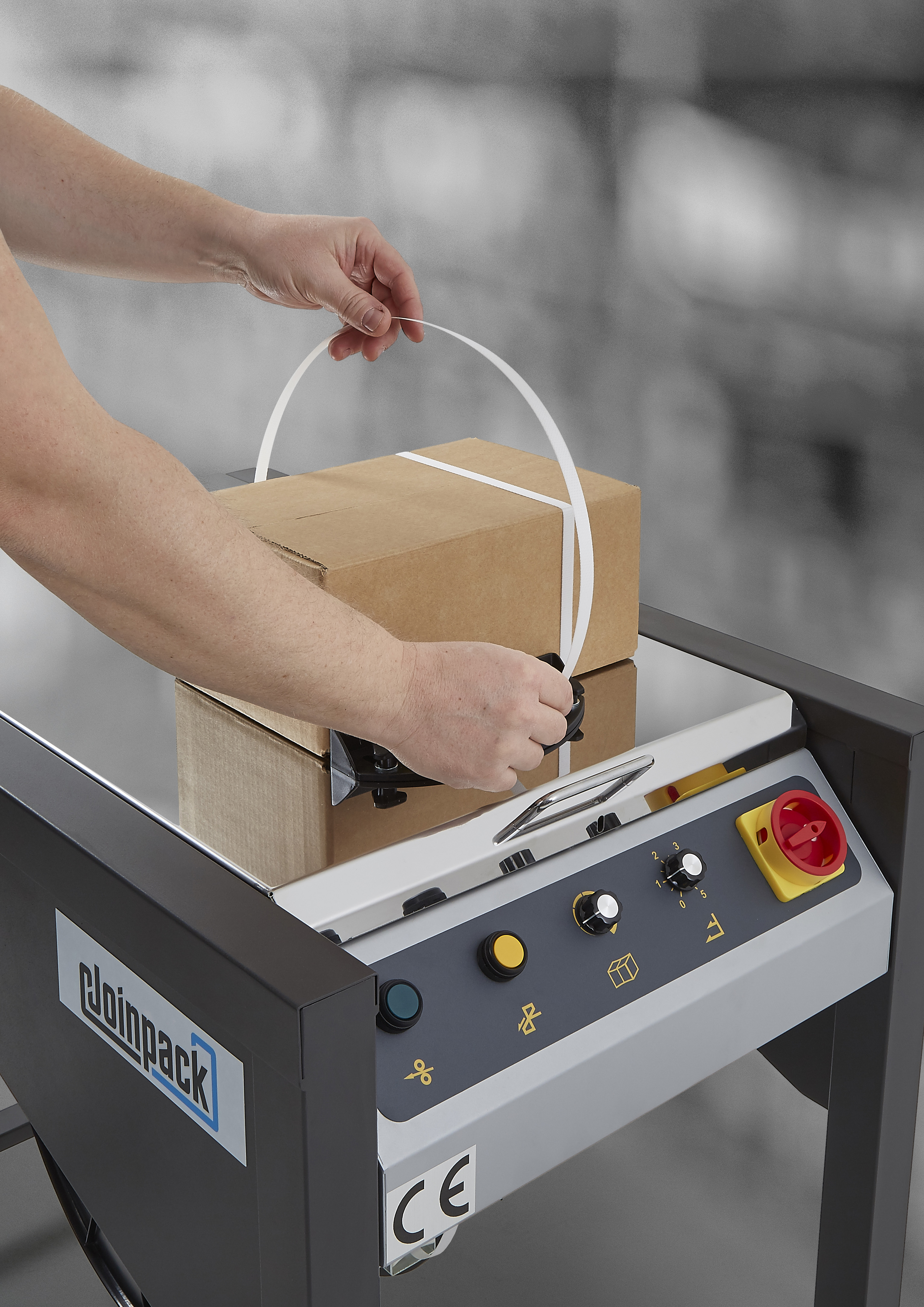 Packer has created a series of offers across its product range this spring.
Running until the end of June, the selection of offers, along with a new strapping kit, features products from Packer's Seal, Strap and Pack & Protect ranges.
SMS heat sealers
We've dropped the prices on our range of SMS industrial semi-automatic heat sealers to give you a great deal. With dual heating and cooling timers, the magnetic release system ensures consistent seal quality on every bag. The 4mm thick seal produced by the SMS range helps to keep products secure, deterring theft and preventing contamination. Not only this but the machines enable faster sealing of high volumes, helping to increase output.
You can also purchase layflat tubing for less during the offer period, which is ideal for making your own bags.
Semi-automatic strapping machines
Customers who purchase an ES-102 or S-666 semi-automatic strapping machine will receive two rolls of 12-170-MC strapping free (while stocks last).
Both open frame strapping machines can be adjusted to suit a range of strapping widths, making them extremely versatile.
The ES-102 produces 24 strapping cycles per minute and offers mechanical tension control from 15-45kgs. Ideal for general industrial applications, it features a height adjustable table and hinged top, with low maintenance, easy operation.
The deluxe S-666 is even faster, producing 30 cycles per minute. With electrical tension control from 5-40kgs, the S-666 also has an easy-to-use control panel and an adjustable cooling time to suit different applications.
PET strapping kit
A new PET strapping kit comprising a strapping dispenser, tensioner, cutter and strapping is now available from Packer.
Economically priced, the kit comes in two variations; PET-13-KIT for 13mm PET strapping, and PET-16-KIT for 16mm PET strapping. Each kit includes an OWM-PET-145, 2219-BT, with a 46S-13MM and a roll of PET-13-270 (PET-13-KIT) or a 46S-16MM and a roll of PET-16-550 strapping (PET-16-KIT).
Economy workbenches
Buy an EB-250 or EB-251 workbench and get a second bench half price until the end of June.
These economy packing benches are great value, and an excellent option for all-round use. Supplied flat packed with easy-to-follow assembly instructions, each bench boasts a durable finish and built-in mandrels to keep packing materials like bubble film and Kraft paper within easy reach. These functional benches provide an effective packing solution on a budget.
You can take advantage of all these offers online, or by calling our sales team on 01268 885885.