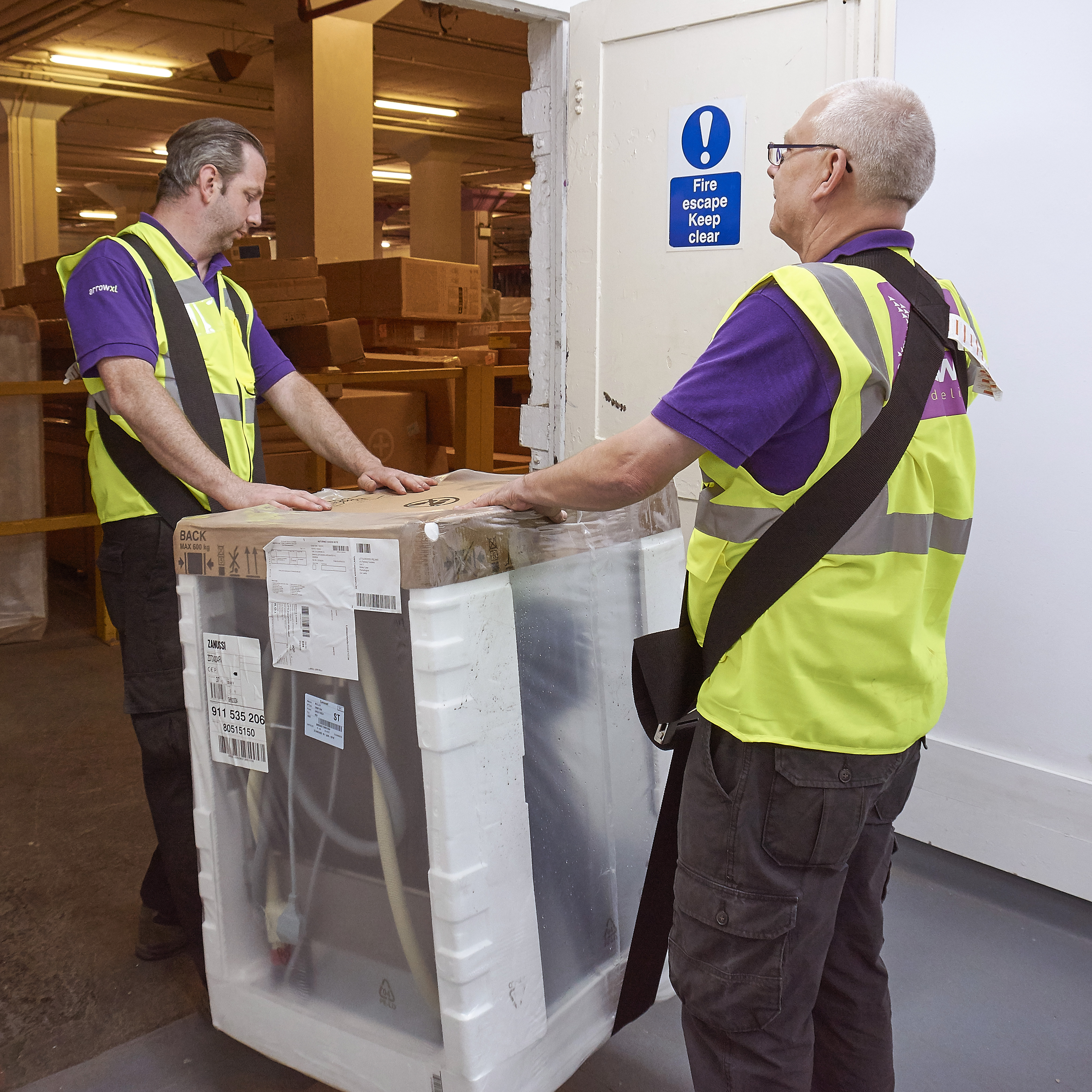 The Shoulder Dolly lifting strap from Packer Products has been named as a finalist in Tomorrow's Health & Safety Awards 2019.
The awards were established by Tomorrow's Health & Safety magazine to honour the most exciting new products and services that have reached the industry over the past year.
The award-nominated Shoulder Dolly lifting strap is ideal for two people moving heavy and awkward loads. The sturdy harness fits comfortably over shoulders and uses natural leverage to make the load seem lighter.
Ergonomically designed to promote proper lifting techniques, the Shoulder Dolly encourages the use of legs for lifting, leaving hands and arms unconstrained. This helps to reduce the risk of injury and back strain.
With a carrying capacity of up to 360kg, Shoulder Dolly lifting straps are strong, durable, and fully adjustable to the load being carried. Each Shoulder Dolly kit includes two harnesses and one 3.6m x 12.7cm lifting strap.
The Shoulder Dolly first appeared in Tomorrow's Health & Safety in September, following a successful trial with Arrow XL – the UK's leading two-person home delivery expert.
Arrow XL has reported great feedback on the lifting strap. According to data recorded during the trial, 100% of those who tried it said they would recommend it to other crews.
The whole trial group said that the Shoulder Dolly made lifting easier, with the majority agreeing that the strap itself was easy to use. 85% of the trial group rated it good or better.
Voting for 2019's awards closed on March 15th.