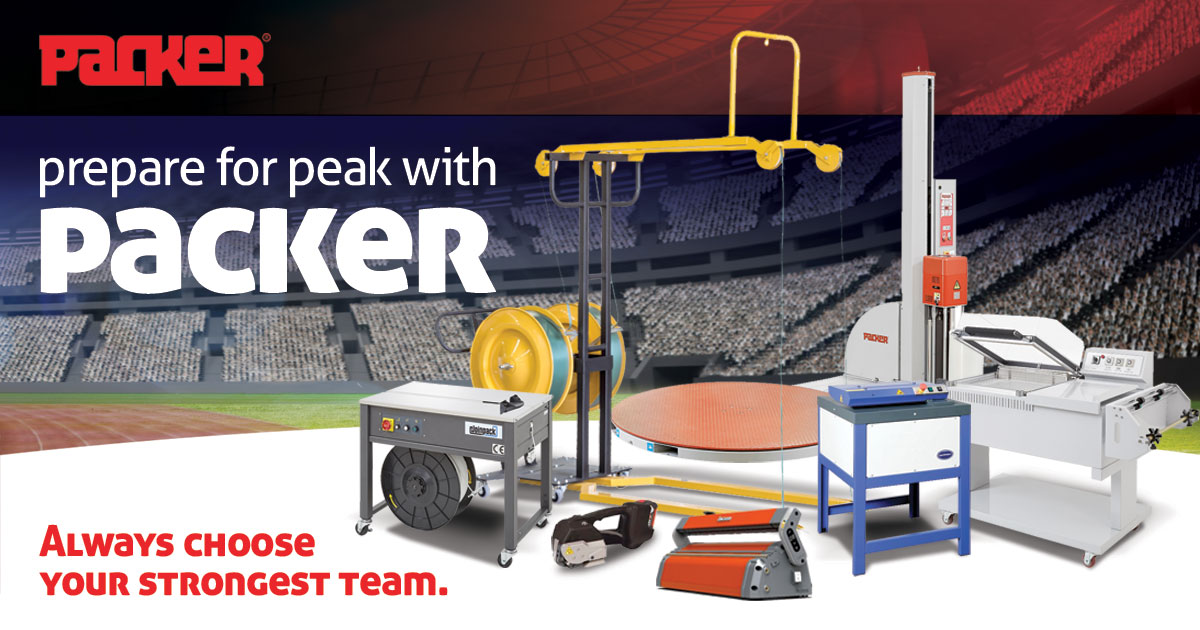 Always choose your strongest team.
We have a range of automated packing machinery available online. From automated strapping machines to heat sealers, cardboard shredders, stretch wrap, void fill, and taping machines, we can ensure that your despatch operations productivity can cope with peak demand.
Reduce the risk of operator injury in fast paced and busy packaging areas with a pallet strapping machine from Packer. Simple and safe to use, these ergonomically designed pallet strapping machines significantly reduce the time required to apply secure strapping to a pallet.
Packer heat sealers are the perfect companion for any packing room operation. They are used across a wide range of industries and businesses of all sizes. Check out our range to find the perfect sealer for your business.
Transform waste cardboard and cartons into free, re-useable void fill material, with a cardboard carton shredding machine from Packer. Robust, effective, and easy to operate – a single pass converts any size board, as the integral cutter simultaneously trims excess width for further conversion.
Packer air bag void fill systems allow customers to avoid the expensive cost of storing and transporting traditional void fill alternatives like bubble film. Our air cushion void fill systems have their own internal air source, meaning you only create the amount you need, when required. Some of our air cushion ranges include re-processed and bio-degradable film options.
Speedman Paper Void Fill is a revolutionary modern paper filling system, providing a cost effective and environmentally responsible solution to protecting your products, the Speedman expands to around 70 times its original volume. Dispensing fully recyclable Speedman paper made from 100% waste, the Speedman system has been assigned the "Blue Angel" logo for being an exemplary environmentally friendly product.
Suitable for most adhesive types, our semi-automatic tape dispensers are a pleasure to work with and can be programmed to output lengths of packaging tape between 20mm and 999mm (with an option to override for unlimited length), so they're sure to be a vast improvement on conventional dispensing methods.
PVC shrink film has high clarity and is ideal for display wrapping where presentation is important. Supplied centre folded, the roll provides an open "envelope" that can be sealed, cut to size and heat shrunk around your product.
Stabilise pallets ready for shipment or safer warehouse storage using a pallet wrap and stretch film solution from Packer. Our stretch film products range from low cost, effective manual applications using a hand held pallet wrapper, through to walk around pallet wrapping machines, designed to reduce operator strain and improve efficiency.
PET polyester strapping from Packer provides customers with the break strain of steel, without the danger of handling and the issues when it comes to disposal. Our PET polyester strapping can be secured using a friction weld tool. The lightweight and well-balanced design allows for easy and fast operation.
Visit our website to look at a wide range of of products in preparation for peak. You can also contact us on 01268 885885 for more information