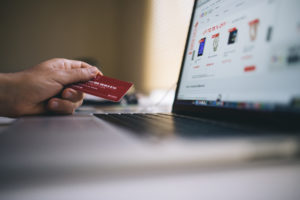 Online shopping is continuing to grow at an enormous rate in the UK, with more growth predicted in 2017.
Data from the Office for National Statistics shows that online sales increased by 21.3% during 2016 and were expected to reach 30% by the second half of 2017.
Approximately 87% of UK consumers have bought at least one product online in the last 12 months, and the United Kingdom is second only to Norway for making e-commerce purchases in Europe.
With more goods being purchased online and delivered using postal and courier services, it's more important than ever for online sellers to make sure that they're using the most effective packaging to protect their goods in transit, and to ensure that they reach the customer in good condition.
Using void fill like paper systems, air cushions and recycled shredded cardboard can provide goods with highly effective protection against damage during transit. Wrapping the products in a layer of protective material can help to block, brace, and steady them on their journey to the customer.
Not only should this give the seller peace of mind that their goods are safe, it should also result in a happy customer, and leave them with a good impression of the brand.
However, it's important to remember that losses can also occur in transit as a result of theft. Creating a tamper proof seal on boxes or bags can be a really effective way to deter theft and protect the contents while out for delivery. A strong, resilient seal, like those produced by a heat sealer, can help to keep products clean and free of contamination until they're ready to be used.
By packaging their items properly, online sellers can protect their profits and really benefit from the continuing growth of this sector.