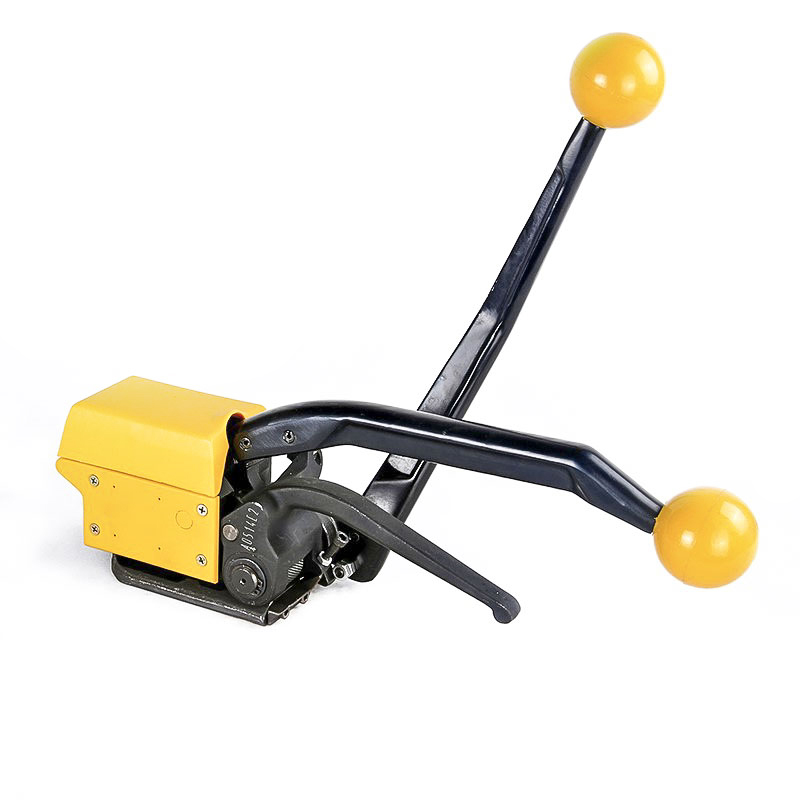 Packer has added a new combination tool for steel strapping to its range.
High quality and competitively priced, the new A333 does the job of three different strapping tools in one piece of equipment; tensioning, sealing and cutting steel strapping in one go.
The tool crimps the strap to itself with a triple notch seal for maximum strength and security, creating a seal-less joint. No seals are required, offering the user even more potential savings.
Priced at just £299, this versatile tool can be used with three different widths of strapping and has adjustable guides for strapping 13mm, 16mm, and 19mm wide.
You can find out more about the A333 here, or call our sales team now on 01268 885885 for more details.
Don't forget that you can also find a wide range of steel strapping on our website.