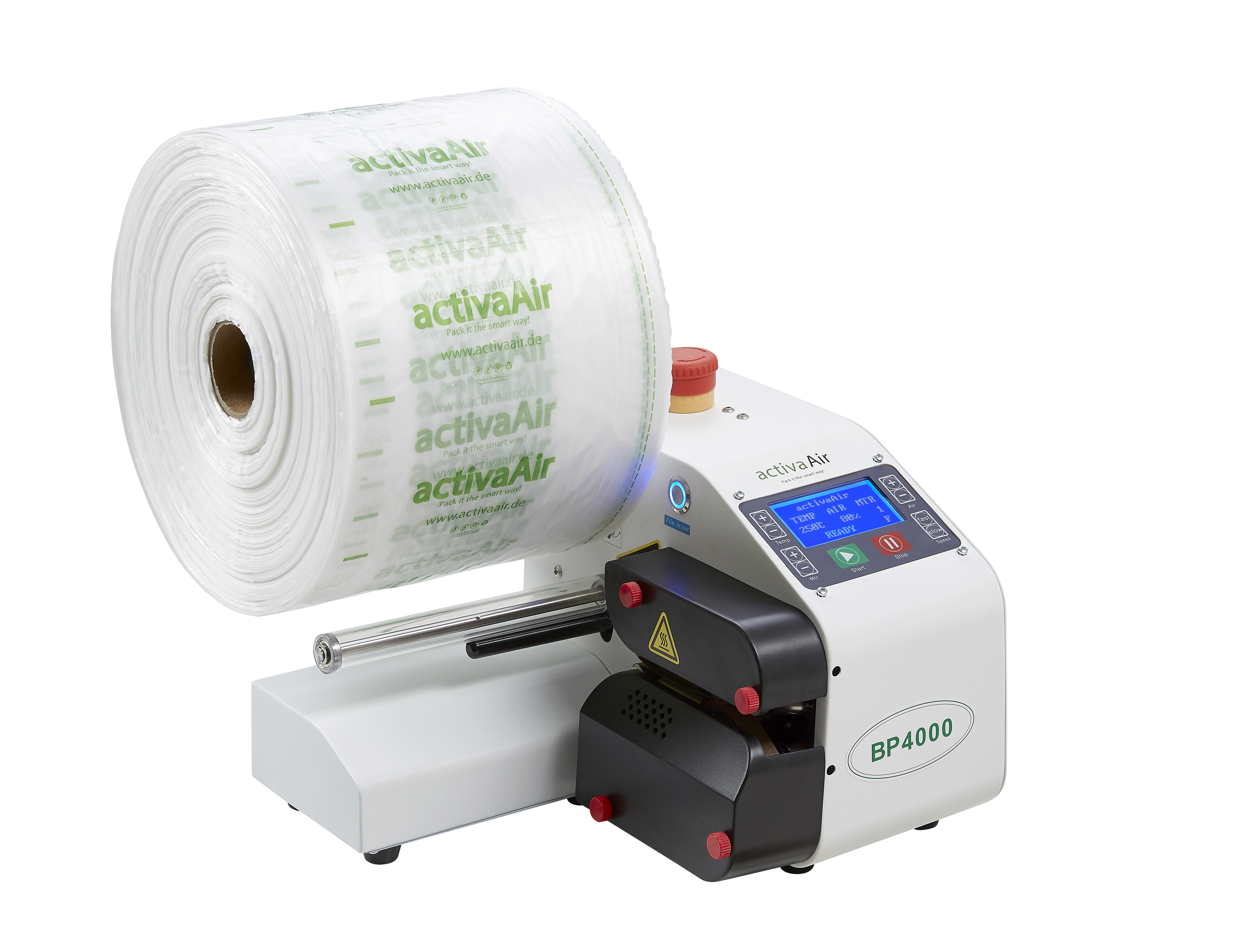 Air cushion void fill provides effective product protection.
Designed to keep products safe in transit, using air cushions can help to stop losses associated with breakages and returns.
But they can also save your business money in other, less obvious ways.
Supplied in rolls of film rather than fully inflated, air cushions are initially very easy to store and take up little room. In fact, one reel of film can replace 10 x 500 litre bags of conventional filling material. This reduces your storage requirements, helping to free up valuable work or warehouse space. It also makes air machine film cheaper and easier to transport when compared to other bulkier, more 'traditional' types of void fill – creating even more potential savings.
On demand void fill systems like this can even help to cut costs by reducing waste.
An air machine system lets users produce the exact amount of void fill that they need, when they need it, making it more likely that the void fill produced gets used. Plus, air cushions are easy to handle. With perforations around each cushion, the right amount of void fill can easily be used for packing, reducing downtime too.
Right now you can save even more, with 20% off all activaAir machines and 30% off all activaAir machine film over Easter.
Take advantage of this discount before the end of April and choose from the BP2000-LIGHT with a film speed of up to 3-5m per minute, the BP4000-STD with a film speed of 8-15m per minute, or the BP5000-POWER with a film speed of 20-27m per minute.
All models require a 230v power supply and incorporate their own internal air source. A spare knife and PTFE belt are included with each machine.
The range of activaAir machine film is equally versatile, with an air cushion available to suit most applications.
If you'd like to add value to your void fill, take a look at our activaAir range now.