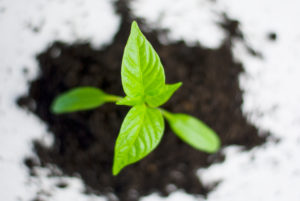 Recycling and green initiatives appear to be more prevalent than ever within the packaging industry.
In recent months, a number of companies and industry bodies have been providing updates on their recycling schemes and targets.
Coca-Cola, for example, is planning to double the amount of recycled PET it uses. As part of its new sustainable packaging strategy, Coca-Cola European Partners plans to use 50% recycled PET in all of its plastic bottles by 2020.
Elsewhere, Mondelez International has announced it has cut 46,300 metric tonnes of packaging, as part of its programme of sustainability goals. The world's largest snack company, it has committed to eliminating a total of 65,000 tonnes of packaging by 2020.
Paper cup recycling schemes also seem to be gaining traction. The Paper Cup Recovery and Recycling Group (PCRRG) has released a recent progress report that shows it's making good headway in encouraging the recyclability of cups. By 2020, the organisation hopes that the majority of the UK public will have access to facilities enabling used paper cups to be recovered and recycled.
In a separate move, Selfridges has recently partnered with paper company James Cropper in order to upcycle disposable coffee cups used at its Oxford Street headquarters and stores. The cups, collected by Veolia, will be reprocessed by James Cropper and used to create Selfridges' yellow shopping bags in a closed-loop recycling system.
With some big names placing such an emphasis on sustainability, you may wonder how you could make your business packaging more green. The good news is that small changes can have a big impact when it comes to cutting waste and becoming more eco-friendly.
It's easy to reduce waste by cutting back on your packaging. By using the smaller cartons where possible, you can cut down on the amount of void fill used, or by bundling items with tape or strapping you can cut out excess exterior packaging altogether.
Recycling is another easy way to increase your green credentials. Recycling used cartons or paper is much more sustainable than throwing it away. If you have a lot of used cardboard, you can even repurpose this into eco-friendly void fill, which could help to save you money too.
Alternatively, you could use other use other environmentally friendly void fill options. Paper fill systems that are made from 100% recycled material, which can then be recycled again after use, are available. Air cushions are equally eco-friendly. Filled with air, they're light and easy to use, and the plastic film is fully recyclable.
For more information or advice on green packaging alternatives, call our sales team now on 01268 885885.