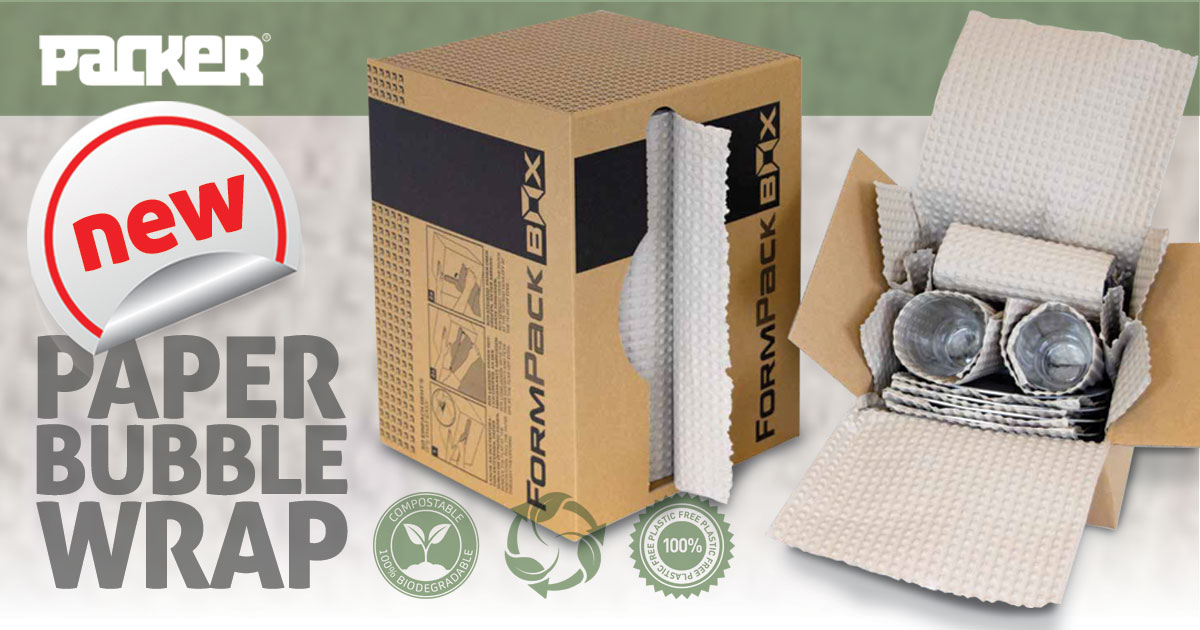 Over the past five years we have seen an increasing growth in demand for more sustainable packaging products. A staggering 48% of people believe that it is the responsibility of the packaging producers to ensure packaging is easily recyclable. Furthermore 60% of consumers have stated that they are more likely to switch to a brand that is more environmentally conscious. The question is- do you have the provisions in place to facilitate this demand?
Introducing the FormPack.
FormPack is a paper bubble wrap that is not only eco-friendly, but also a cost-effective protective packaging solution. Ideal for small and medium sized quantities it is a great companion to e-commerce newcomers and professionals, who are consciously trying to avoid the use of plastic bubble wrap but do not want to compromise on the safety of products being shipped.
The embossed paper material has excellent padding characteristics and is shock absorbent. It acts as an intermediate layer for covering and protecting products against transportation damage and damp.
FormPack has a small footprint of only 300mmx400mm whilst managing to pack in 55m of product. As such it takes up minimal space on your workplace and ensures quick and efficient delivery.
With the introduction of the plastic packaging tax in 2022 it is important for businesses to start sourcing more sustainable materials. FormPack is made from 100% wastepaper and is fully recyclable.
From just £11.48 per box, head to our website and order your first box today. If you want to find out more about the sustainable products Packer has to offer speak to a member of our team on sales@packer.com