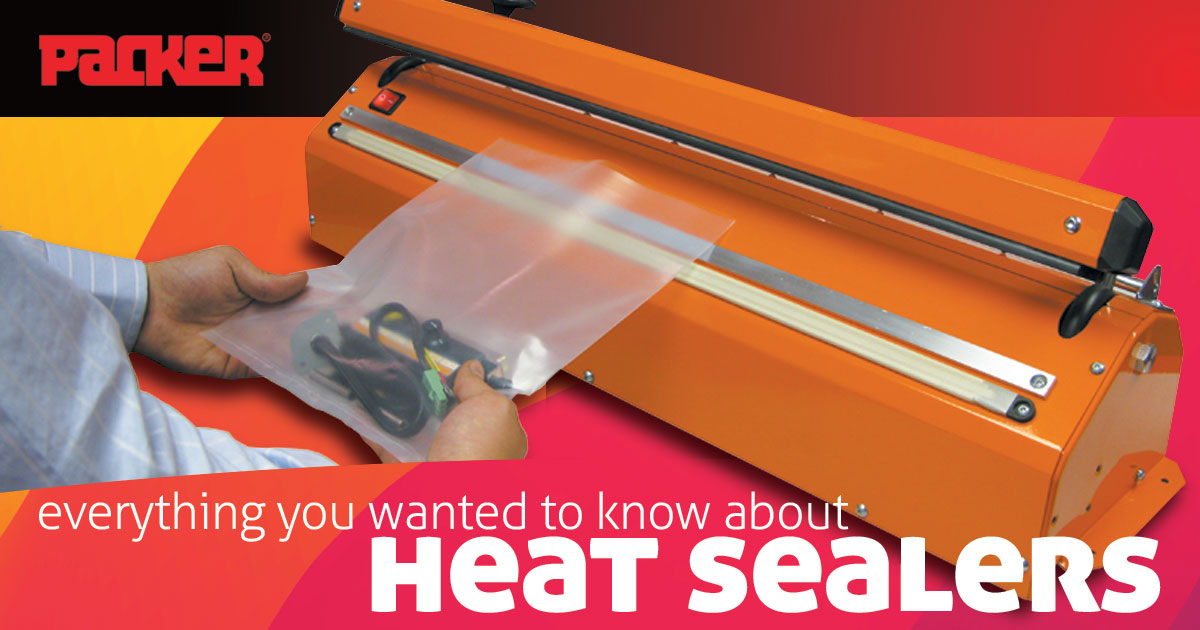 Heat sealers are used in many different working environments. From construction and packaging to food and pharmaceuticals a sealing tool is indispensable. The simple design of heat sealers mean that people can use them with minimal training. Alongside this, the convenience of using it 'any time, anywhere' enables excellent business efficiency.
A heat sealer is designed to seal products in thermoplastic bags, this can include liquid and solid goods. The main purpose is to create an air and watertight seal to minimise damage or deterioration of a product. It also has the additional benefit of being tamper evident and provide a hygienic barrier.
There are a wide range of heat sealers on the market, suitable for businesses of any size and need.
Impulse heat sealers have a resistive Ni-chrome heating element which are covered by Teflon to prevent plastic from the bag fusing to the heat sealer. Impulse sealers are more energy efficient, they do not need to heat up and take little time to cool down. One of the main appeals of an impulse heat sealer is that it is safer to use. They only apply heat when arm is down and in contact with the material and base.
Also referenced to as a direct sealer or hot bar uses heated bars which maintain a constant temperature. Whilst these are not as safe as the impulse alternative, with the correct training and safety awareness they are an extremely popular option for business.
There are also combination sealers, such as sealers with cutters. These enable a business to run as efficiently as possible, not having to stop and start processes.
To find out more about Packers range of heat sealers speak to a member of our team today by emailing sales@packer.co.uk or head to the website.