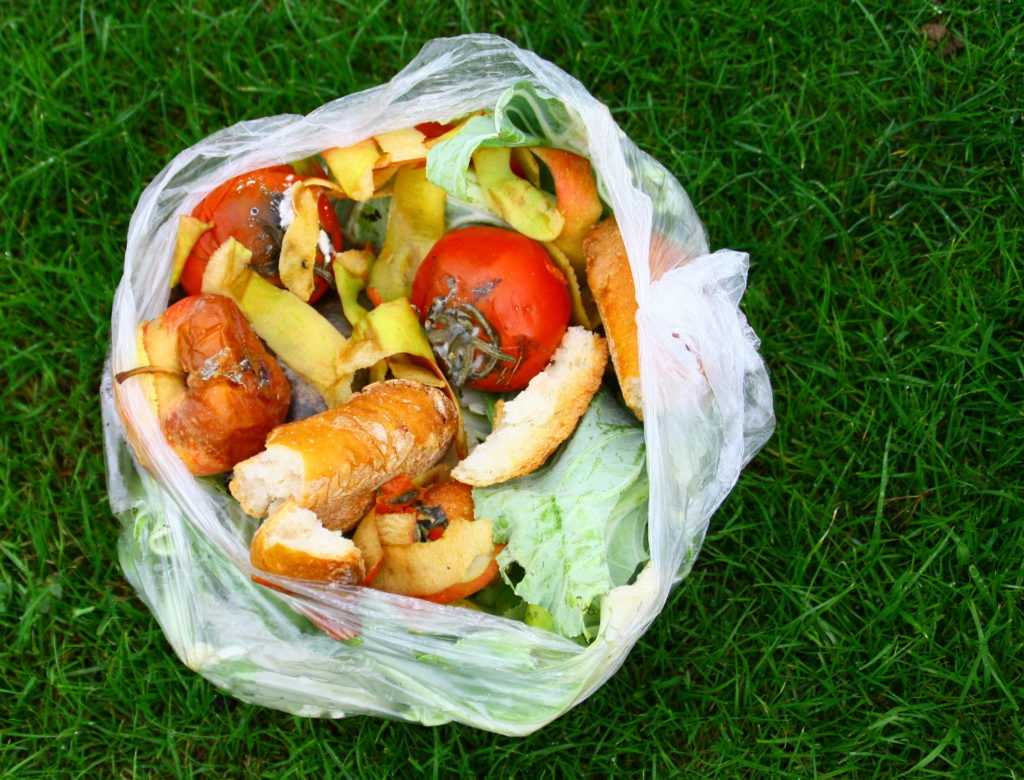 Consumer concern around packaging is growing, with many users moving away from 'single use' plastics.
In response, packaging suppliers are starting to offer environmentally friendly alternatives to long standing products and a number of greener options, including biodegradable films and plastics, have hit the market in recent months.
Despite the eco-friendly image, are these bioplastic products as kind to the environment as they appear?
According to a recent post by the National Resource Consortium (NRC), bioplastics fit into two basic categories, each of which requires a different type of waste management.
Durable bioplastics are an alternative to traditional PET. Made from 30% plant based materials, they can still be recycled alongside PET.
Biodegradable bio-plastics, on the other hand, are designed to break down completely, rather than be recycled. This break down can occur along with food waste under high temperature industrial composting conditions. These aerobic processes rely on the presence of oxygen, as organisms oxidise the organic matter over time.
As a result of successive government policy decisions, the UK's collection, bulking and treatment infrastructure is very much geared towards anaerobic digestion (AD) – a closed process where materials are sealed off without oxygen and organisms live off the organic matter. Crucially, if AD isn't the best way to treat biodegradable or compostable waste, we have to ask; what happens to these products once they are disposed of?
This often depends on which bin the user puts them in, according to NRC.
Let's take, for example, an air cushion made of compostable film. If this goes into food waste, it is most likely to end up in an AD stream.
There are only around 170 industrial composting facilities operating in the UK, which is not enough to compost meaningful amounts of waste, and food waste also happens to be one of the biggest drivers of AD. But – as we know – AD waste treatment is not suitable for compostable plastics, so they are unlikely to break down as they are meant to.
If it is placed into a recycling bin, the compostable film will initially go to a Materials Reclamation Facility (MRF) which sorts plastics.
These compostable plastics can be difficult to identify from other plastics according to Matt Hulland, Materials Reclamation Facility Manager at Exeter City Council.
'We are naturally conscious that alternatives to plastics can include PLA [biodegradable thermoplastic] films, which could potentially cause issues at our plant in respects to sorting,' he says. 'Having a manual sorted MRF, we would continue to instruct staff to dispose of them. This is why we're cautious to back the [biodegradable] alternatives, as some are not yet viable in our mind.'
In the best case, the air cushion could still get to a waste treatment and recovery facility through the general waste, or waste that the MRF didn't want to retain.
One such provider of these waste services is Urbaser, which runs a top of the range Mechanical and Biological Treatment (MBT) facility for general waste in Basildon, Essex. Gemma Saunders, Environmental and Compliance Manager at the site, says that once at the facility, waste is first processed mechanically to separate the various materials for recycling.
An air cushion is made of light film material, which is likely to be removed by the facility's film aspiration equipment for onward recycling at a different facility, such as the MRF previously mentioned. The air cushion could also be removed for recycling by the facility's staff during hand picking, says Gemma, as identifying non-biodegradable films for recycling, from biodegradable films suitable for composting, is very difficult – especially on a moving belt.
If the air cushion were weighed down by other waste materials, or heavily contaminated with organic materials on the conveyor belts, it could remain in the waste stream during mechanical processing. It would therefore pass to the aerobic biological treatment process best suited for biodegradable plastic materials. During the six-to-seven week process some biodegradable plastics could break down, although they often require a much longer treatment period to be able to do so.
According to Gemma, any material remaining after biological processing, including any remaining film-like materials would then be sent away as Refuse Derived Fuel (RDF), or as a stable material for landfill.
It seems fair to say that compostable materials will not be effectively utilised until the current infrastructure changes. Iain Ferguson, Environment Manager at the Co-op, says that there are strong calls for changes to the UK's waste management structure, but that these are still likely to be years away.
Until then, he says, we need to take a practical approach.
'When selecting packaging recyclability, we have to look at the waste structure in place. Some people will say that their packaging is recyclable but that doesn't necessarily mean that the local authority will collect it. It's not always, "what is recyclable?" it comes down to what is collectable.'
The Co-op is currently selling compostable carrier bags in its stores, but only in areas that are equipped to accept them into the local food collection.
'The reason is that most people either don't have access to home-composting (living in city centres), or don't do home composting.'
Iain says, 'The disposal route is key – where are these materials really going?' With this in mind, he maintains that recyclability is the more legitimate option right now.
Tim Steer, Commercial Manager here at Packer Products, explains why the company has chosen not to sell compostable products. 'The concern is that environmentally-conscious customers are buying compostable packaging, not realising that it is unlikely to end up in the right waste stream to break down as it's intended,' says Tim.
If recyclable options are more appealing, there are a number of recyclable films, strapping options, and plastics available.
'At Packer, we supply a number of recyclable packaging options, as we believe that these currently have more chance of being captured and managed properly within the present UK waste infrastructure,' says Tim.
If you would like to find out more about the recyclable packaging options available, a member of Packer's sales team would be pleased to help you find the best solution for your requirements.
Call now on 01268 885885, email sales@packer.co.uk, or visit www.packer.co.uk.