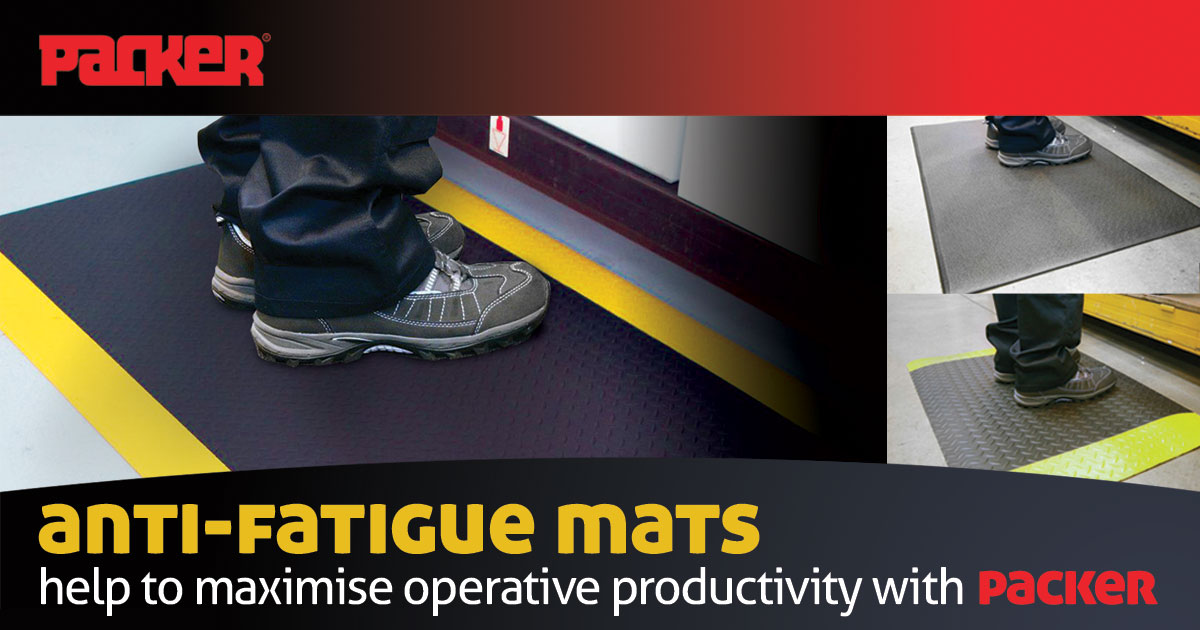 Back pain affects nearly 1 in 10 people and accounts for more than 4 million lost workdays in the UK each year. Severe back pain can dramatically alter a person's ability to carry out their job and reduces productivity in the workplace.
In line with Back Care Awareness Week (5th – 9th October) we think it is important for you to understand the best way to keep your employee's safe. Workplaces that involve employees being on their feet for extended periods of time need to ensure they have the correct provisions in place.
Anti Fatigue Mats
Anti-Fatigue mats reduces the pressure on feet and legs from long periods of standing. The mat will aid in reducing the risk of musculoskeletal damage for employees and are ideal for warehouse environments.
Design
Our industrial mats are made of a hard wearing, soil resistant PVC and have a raised diamond pattern surface for improved underfoot grip. Products such as PFM-3 also have high visibility yellow edges to reduce trip hazards.
We also offer soft mats for use in dry environments. All our anti-fatigue mats also have cushioned/foam back layer for optimum pressure relief and comfort.
To find out more about our products and their advantages visit the website.