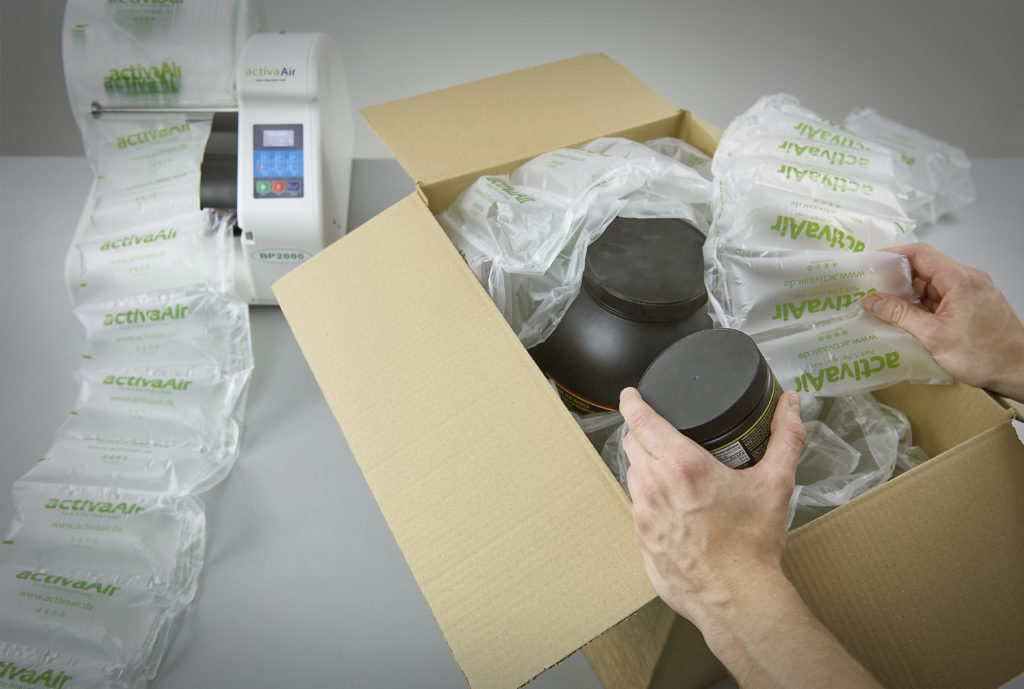 Void fill and product protection are incredibly important parts of the packaging process – but loose fill materials can sometimes be bulky, expensive, and tough to store.
If you're a user of loose fill, it might be time to consider a switch. Air cushions are a great alternative; they can be produced on demand, right at the packaging line, and the machines are small enough to fit into almost any packing operation.
Here are six reasons to consider making the move to air cushions.
Less waste. The film is inflated on site, making it an incredibly quick way to produce the void fill you that you need on demand, without having to order in larger quantities than necessary. This means you only produce what you require, helping to cut down on waste.
Efficient & easy to handle. Each roll of film is perforated between pillows so that they are easy to separate for quick, accurate void filling (easier than scooping out handfuls of loose fill).
Transport benefits. Loose fill is often supplied in sacks, which can be bulky, heavy and prove costly in terms of transport. Air cushions are supplied as a roll of film, which is delivered flat, making it much easier, and cheaper, to transport.
Reduce your storage requirements. Supplied on a flat roll of film, air cushions won't take up nearly as much storage or warehouse space as the equivalent amount of loose fill.
Fully recyclable. Air cushions are made from thin plastic. So although they're strong and durable, they can also be reduced to around 1% of their volume once deflated, making them a lot easier to dispose of. They're also fully recyclable, so they can be disposed of in an environmentally friendly way.
Versatile. There's an air cushion available for every application. Depending on your requirements, these versatile cushions can be used to fill voids, as top and intermediate layers, or for edge protection, wrapping and enveloping.
A range of air cushion machines are available to suit different applications and requirements.
If you'd like to find out more about the options available, call us now on 01268 885885.