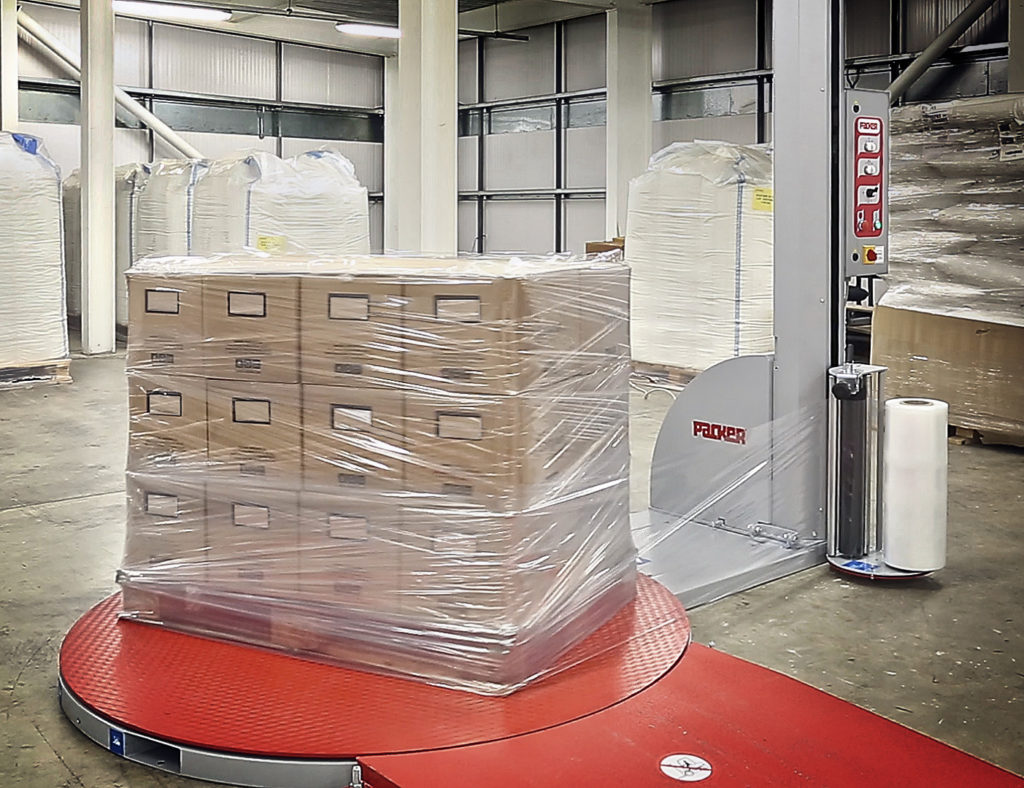 Stretch wrap is a great tool for binding items together, and provides extremely effective stabilisation and protection for pallets.
Stretch film can be applied by hand, which, although effective, can be time consuming and hard work for the operator. If you want a faster, easier way to apply stretch film, consider using a pallet wrapper.
With mobile or turntable machines available, a pallet wrapper can bring significant benefits to any business.
Faster wrapping. Up to 70% faster in fact, when compared to hand wrapping. This can increase productivity, which makes pallet wrappers ideal if you're working with large volumes.
Increased security. Wrapping pallets helps to improve load integrity and reduces the risk of damage occurring. Wrapped pallets are less exposed to theft, providing extra peace of mind for the supplier, and helping to reduce potential losses.
Reduced waste. The film is easy to load, and adjustable tension and pre-stretch features on different models help to conserve film, which creates less waste.
Cost savings. Reduced labour costs, increased productivity, and significant film savings can all contribute to an overall decrease in costs.
Improved health and safety. Using a pallet wrapper eliminates the need for stooping, bending and crouching, reducing the risk of back strain. It's also safer than tensioning film by hand, and can help to reduce operator fatigue too.
If you'd like to see how pallet wrappers could benefit your business, you can find out more about the options available from our sales team.
Call us now on 01268 885885.