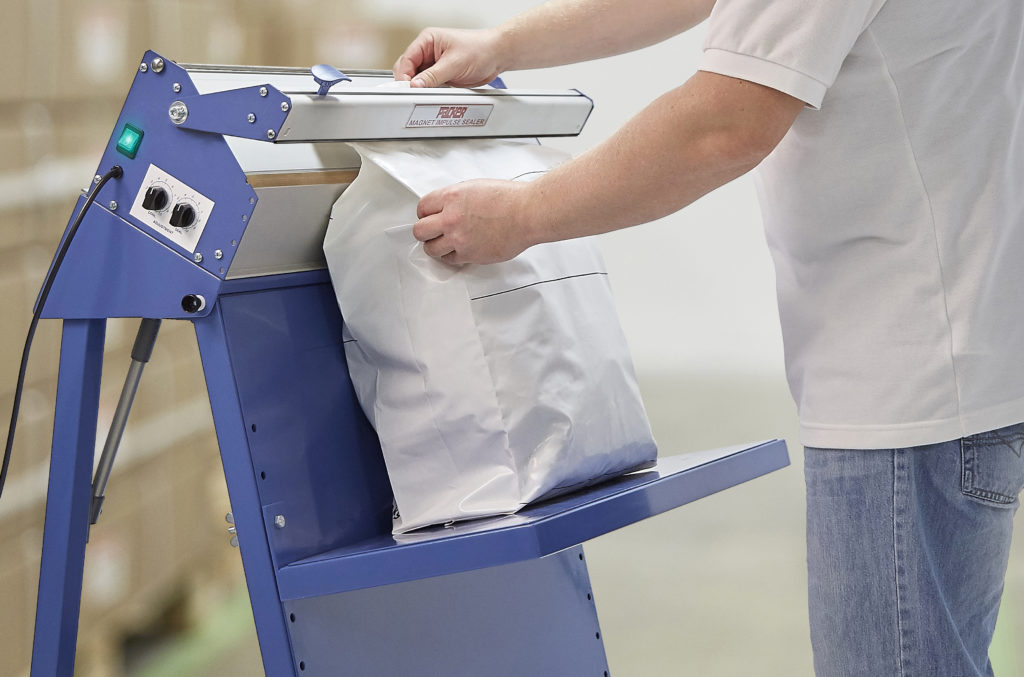 Packer heavy duty sealers are a quick and simple way to seal your bags while still keeping them looking high-end and professional.
Here's three ways they can benefit your business in real terms:
1. Reduce costs
Heavy duty heat sealers enable faster sealing of high volumes. This can result in increased output, without increased labour costs – saving you valuable time and money, and increasing your productivity. You can also use them to make your own bags from layflat tubing, helping to bring your costs down and reduce waste.
2. Increase security
The thicker 4mm seal produced by our heat sealers will give your contents greater security, compared to more manual sealing processes. The tamper-proof seal helps to deter theft and prevent contamination, so you can relax in the knowledge that your products will arrive at their destination intact.
3. Elevate presentation
The timed release and semi-automatic sealing produced by Packer heavy duty heat sealers make them ideal for industrial, high volume applications. The consistent high-quality seal produces a professional finish which results in less rejected packaging, with fewer mistakes to rework.
Packer's range of heat sealing solutions comprises four different models which provide seal widths from 350mm to 1000mm.
All models come fitted with an integral, spring-loaded safety cutter for optimal safety.
We are also able to supply a wide range of optional extras such as work tables and foot pedals, which means you can custom-build a solution to perfectly fit your production process and environment.
To increase your productivity with a heavy duty heat sealer, call 01268 885885 now to speak with a member of our sales team.