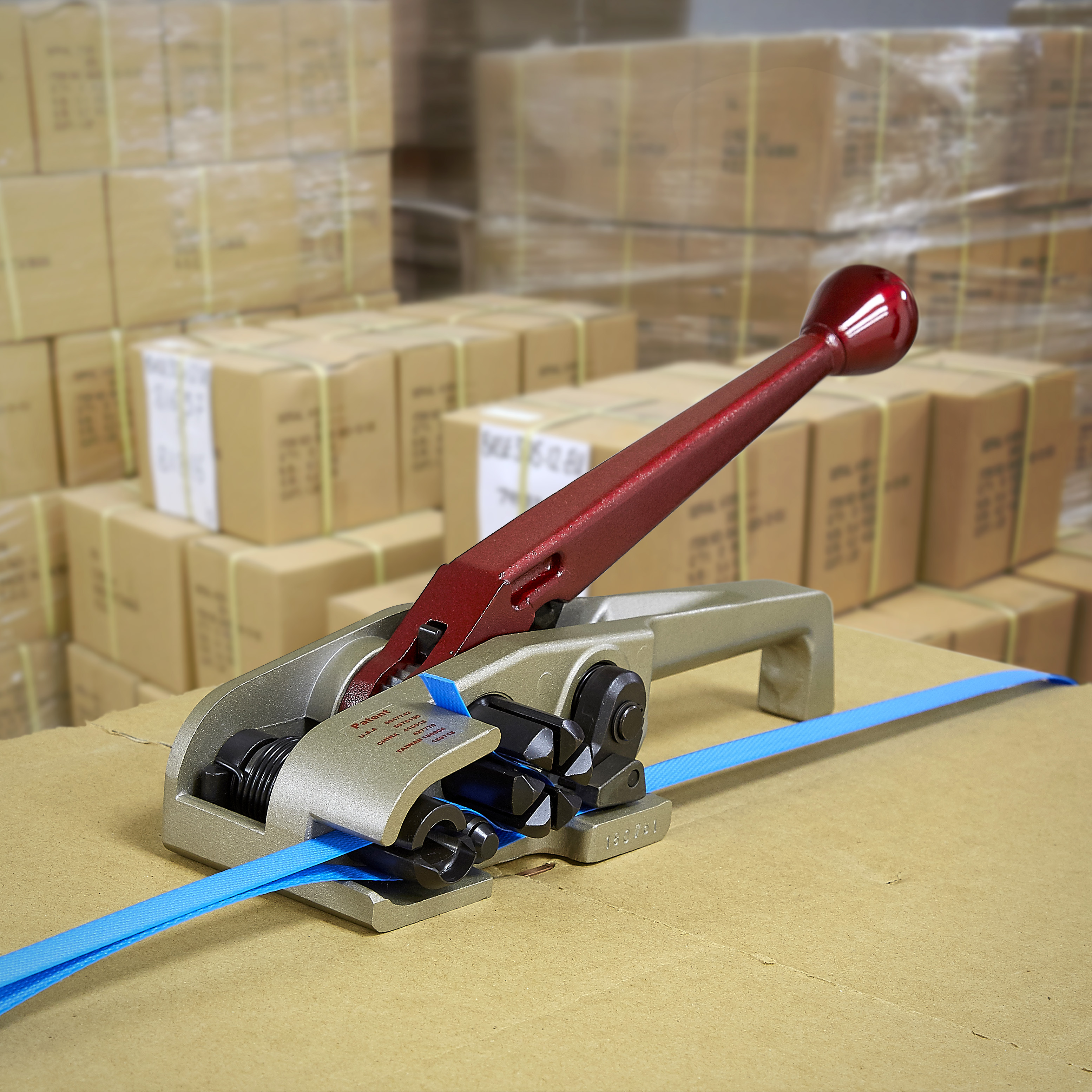 The MUL-320 is a brand-new tensioner from Packer.
Built to last, it's a tool that delivers long operational life and excellent value.
Here are three more reasons to make it part of your strapping system.
Use it with PP or PET strapping – working twice as hard, the multi-purpose MUL-320 is equally effective when used with both types of strap. For best results when using PP strapping, combine with a 32BS-12MM or 32BS-16MM sealer and PP12-25 seals. For PET strapping, use alongside a 46S-13MM or 46S-16MM sealer and CS12-30 seals.
Adjustable for 9-19mm strapping – compatible with a range of strapping widths, the MUL-320 is extremely versatile and suitable for a number of different strapping applications.
Tension and cut in one action – for fast, easy strapping, with no need to buy an extra tool.
The MUL-320 is available online now, or by calling our sales team on 01268 885885.
And if you're thinking of buying a strapping kit? The good news is you can now swap your 2219-BT for a MUL-320 when you buy a STRKIT-4 or a PET strapping kit.
Call our sales team now on 01268 885885 for more details.