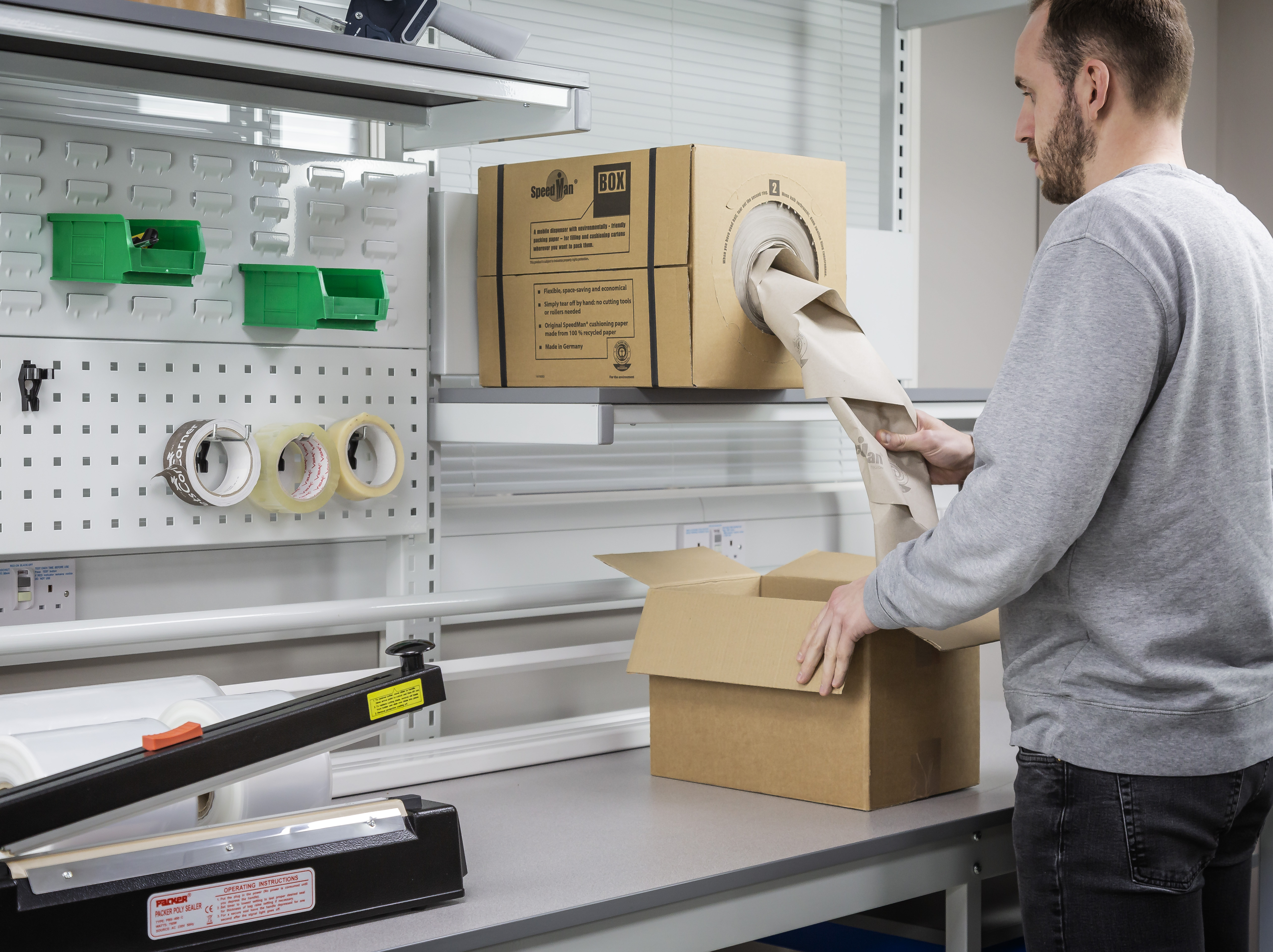 Here at Packer, we've noticed a trend around our SpeedMan paper dispenser boxes.
A cost effective and environmentally friendly solution to void filling, the SMP-70-BOX seems very popular with customers and has become a bestseller in recent months.
It's so good, even Amazon are using SpeedMan in their deliveries.
Here are three reasons why the handy void fill dispenser is so popular.
Cost cutting
Each paper void fill dispenser box contains the equivalent of over 3 bags of 15cu ft loose fill, offering big potential savings on storage space and associated costs.
The dispenser boxes themselves are also well priced to offer great value, rapid void filling with minimal exertion.
Space saving
SpeedMan paper expands to around 70 times its original volume, delivering efficient void filling while still remaining easy to store in a space-strapped warehouse.
Self-contained and with a small footprint, the SpeedMan dispenser boxes can be easily integrated into a confined packaging space.
All of which makes it much easier to store than traditional loose fill like poly chips or bubble wrap.
Eco friendly
Made from 100% recycled waste paper, which can itself be recycled, the SMP-70-BOX is an environmentally friendly solution to void filling.
The specially developed SpeedMan paper contains no optical brightening agents or refining media which could be harmful to health, and meets with pre-determined quality criteria and state of the art technological standards.
With over an 80% market share in the packaging sector, recycled paper means no over-exploitation of forests, in addition to generating water savings and lowering energy consumption by approximately 60%. Compared to virgin paper, the CO2 emissions are significantly reduced.